Free Ebooks + Certificate of Completion
Unlock the Hidden Opportunities in Singing!
Want to make a successful career in Singing?

Click Here to Join the 4 days Class Now! Only Rs.99/-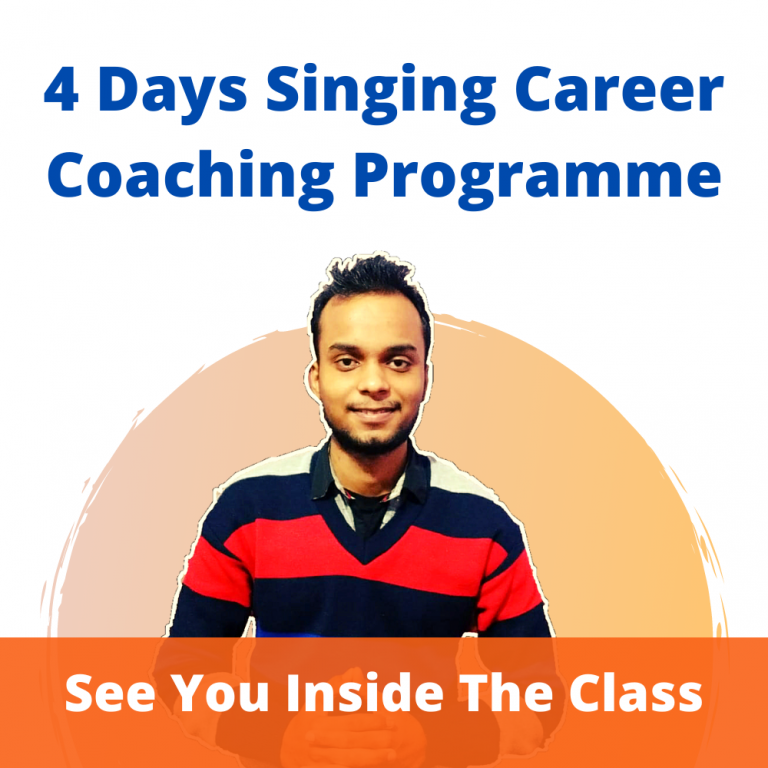 Hi There,
I Am Amit Singh,
I am a Certified Music Professional, having more than 5 years of Professional learning and Teaching Experience.
After getting the Studio Trainings From T-Series (Noida) i have decided to help aspiring candidates to learn and achieve the best in the Industry.
So i will be your instructor for this 4 Day class. The Session will be going to Open up Your Mind and will show you Upcoming Million Dollar Opportunities in the field of Music.
So, See you there!
Here's What You Will Learn in This 4 Days Singing Career Coaching Session
Day 1
– Introduction
– Why to choose Singing as Career option.- Busting the Myths of Singing Career.
– Unlimited Opportunities in Singing/Music Career will be shown in the Class.
– Discussing various facts and figures for music.
– Free Ebook – "Sing Like A Pro" worth Rs.99/- for joining the class.
Day 2
– Discussing Various Opportunities in Depth for all age groups.
– Guidance about how to make a great career around singing from zero investment.
– Myths and Exposing Reality Shows.
– Ways to become Successful without any Support/approach in Industry.
– Million Dollar Opportunites after this Pandemic.
– Free Ebook – "Digital Media Opportunities" worth Rs.99/-
Day 3
– Learning basics of Singing a Song. (Saptak, Alankaars, Scale)
– Benefits of Being a Singer (Health & Wealth benefits).
– Homework/Excercise to do for next Class.
– Vocal Exercises.
– Free Ebook worth Rs.99/- "Benefits of Vocal trainings"
Day 4
– How to prepare for the Upcoming biggest opportunity in the Music/Singing Industry?
– How to achieve these goals in Music career?
– How to Build your own Empire in Music/Singing industry?
– Hand holding support to learn more about Classical Music.
– Live Q/A session
– Free Ebook How to opt for Unique Careers (worth Rs. 99/-)
– Certificate of completion.
Generally,
I do this 4 day programme at Rs.999/- but you can join this today only at
Rs.99/-

Click Here to Join the 4 days Class Now! Only Rs.99/-

Schedule and Joining Details
– The Online Class will be held on JIO Meet.
– Batch Starts From Monday 7th September to 10th September.
– Timings 9PM to 10PM.
– Joining Link of the Class will be Shared inside our Private Telegram Channel.
– You will get the Link to join our Private Telegram Channel in the Email and on the "Thank You" Page after Successful Payment.
– You Should Join the Telegram Channel to receive all the Updates and Schedules on time.
Bonuses
1. Free Lifetime Telegram Channel Support. (Priceless).
2. Certificate of Completion.
3. Free Ebook which have Voice Exercises for Practice and Overview of Careers in Music. (Worth Rs. 99/-)
4. Everyday Handy Course Ebooks from Day 1 to Day 4. ( you will get one Ebook everyday after completion of each day of the class worth Rs.396/-)
Generally,
I do this 4 day programme at Rs.999/- but you can join this today only at
Rs.99/-