Earlier in the post, I had asked you about, why you want to learn classical music.
In this article, I'm going to talk about the next step,
which could generate a big confusion in your mind.
So, let's talk about this.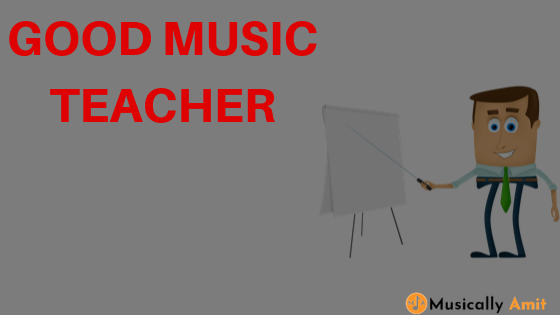 A Good music teacher is essential to create a strong foundation of knowledge. A teacher should be more than just a dictator. He/she should also connect with their student on a personal level & help them with a good & basic example. Which would create an understandable & helping environment in class
Begin with asking neighbours, friends & colleagues. Because a word of mouth is anytime better.
But if you couldn't, then start with searching online. Start reading blogs & gather some swaras basic practicalities. And contact at least 2-3 of them.
Don't be afraid to ask the questions.
As you don't know anything about the teacher you contacted. You may ask some basic question to him/her about their experience, or degrees.
After that try a bit of searching his name over your locality & look for some feedback from his/her past students.
This is extremely important in today's time to do proper research.
Because there are some so-called teachers, "who are just focusing on earning money. Like, they'll keep you only till the alankar section for a year or more.
This clearly indicates that he/she is going extremely slow just to earn good amount of money from you.
Having said that, you need to have patience & doesn't mean that we shouldn't go slow in this learning process. We have to, but not as low as mentioned above
So, think before you join & then believe in your teacher. There are many good teachers as well.